Add to shortlist +
escalla - Training Synergy Apprenticeships
Locations
Nationwide
?
Locations
Listed here is the locations where the Training Provider can provide apprenticeship training. All apprenticeship standards are not necessarily offered in each location.
Type of provider
National provider, Specialist provider
?
Type of training provider
There are four types of training provider:
A National Provider is a training provider that is able to offer apprenticeship training in any location across England. Some national providers might also offer training in the devolved nations, i.e. Scotland, Wales and Northern Ireland.
An FE college is a state-funded provider that can offer a broad range of training options in a particular location to a range of employers.
A Specialist Provider is a training provider that is not state-funded and tends to offer training in specialist sectors or locations.
Universities offer training for Degree Apprenticeships or Higher Apprenticeships, sometimes running specialist courses for apprentices on a particular standard.
Put simply, escalla deliver skills to apprentices and talent to businesses. We specialise in level 3 and level 4 IT and Digital Marketing apprenticeships – The vital ingredients to fuel business and the recovery.

Our professional yet personal approach helps us to unlock talent quickly. We work with businesses to ensure that apprentices receive the right learning, the right support and the right mix of personal development. And what's more, our programmes can be tailored to meet the specific needs of any industry.

We have over 25 years' experience training to the highest standards. Every year, more people from a mix of backgrounds, ages and abilities are completing IT and digital marketing apprenticeships with escalla.

About escalla:
• Specialists in digital and IT apprenticeships
• Rated Good with Outstanding elements by Ofsted
• Winners of the 'Best Learning Experience' in 2019
• Shortlisted for 6 'School Leaver' awards in 2020
• Receive high (91%) employer satisfaction and (89%) learner satisfaction ratings
• High focus on student support
Apprenticeship Standards offered:
?
Apprenticeship Standards offered
Apprenticeship standards detail what an apprentice will be doing in their day-to-day job role.
Each standard lists the skills required of apprentices, and every standard is written by a group of employers called trailblazers—experts within their industry that have worked with countless apprentices.
Listed here are the apprenticeship standards this training provider offers training for.
Apprenticeship
Type
Level
| | | |
| --- | --- | --- |
| Cyber Security Technologist | Standard | 4 |
| Digital Marketer | Standard | 3 |
| Marketing Executive | Standard | 4 |
| Network Engineer | Standard | 4 |
| Software Developer | Standard | 4 |
| Unified Communications Technician | Standard | 3 |
Our clients
Media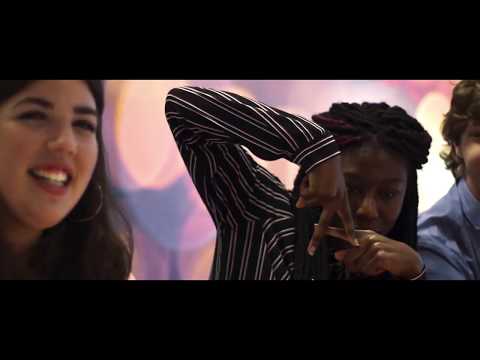 Visit website